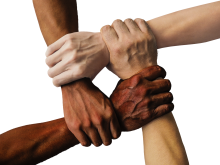 The GDP Company engages in national and international solidarity projects. For each SCB sold, the company donates a portion of the value to an Institution (IPO, Homes for Children, etc.). Also, the Firefighters - these heroes who do not mind risking their lives to save others - will be able to enjoy this contribution.
In the same way, SCB's clients can also cooperate in this campaign at the time of purchase, leaving their donation to the Institution.
BY SAVING YOUR LIFE IS SAVING FROM OTHERS!
We do not close our eyes to adversity. It can happen to any of us and when / if we happen to want someone to be with us to help.
 For this reason it is worth making this almost symbolic investment in the most precious thing that exists: LIFE!